The SWO1
Easy installation
The SW01 has been developed in collaboration with experienced foresters and forestry companies and is the solution for the maintenance of unpaved roads. The SW01 maintenance the entire road width in 1 act!
The main advantages of the SW01 are its reliability, its economical use of fuel and its simplicity of operation.
Features of the SW01 are :
Fast and reliable
Easy to use
High performance
Economical
Environmentally friendly road maintenance
Suitable for tractors with three point connection
Hydraulic and 12 V connection
With the SWO1 it's possible to maintain a lot of kilometers per day.
The road doesn't need to be shut down and the fuel emission is lower because the entire road can been maintained in 1 act. All together this makes the SWO1 a highly innovated machine and a top investment to maintain forest roads.
Download Brochure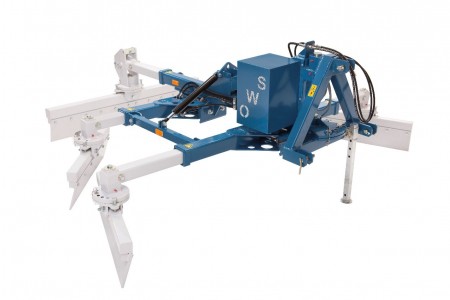 More Pictures