Machine builder
Wullems is the builder and is responsible for the technologie of the SWO 1 Road Maintanence machine.
Wullems has specialised in the area of sheet-metal work for the machine and equipment-construction sector in steel and stainless steel materials for 55 years .
Solid workmanship and experience combined with a diversity of advanced machines enables Wullems Constructie en Plaatwerken to make the word Quality an important word.
In order to achieve this, Wullems Constructie en Plaatwerken pays much attention to detail, quality and precision when it comes to unit and series production.
Our drawing and design department works out the requirements of our customers, after which our professional team and advanced CNC machines take over the work. Both unit and series products are produced and handled in every conceivable size with great precision and much attention to detail.
This combined with competitive prices and acceptable delivery times makes Wullems into a solid and professional company that really deserves your confidence.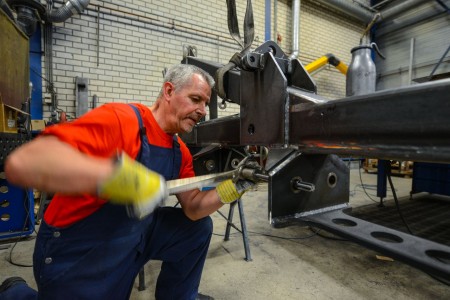 More Pictures